Alexander's Antiques consistently showcases a cornucopia of home décor, art and jewelry at their stand during the Original Miami Beach Antique Show. Rock crystal wall sconces? Check! A gilt bronze figure of Manjushri? Check! Estate earrings featuring breathtaking Columbian emeralds? Check CHECK! One could literally spend an entire day exploring their stand. When we came across a bronze group of Gloria Victis cast after a model by Maarius-Jean-Antonin Mercié on the company's Instagram page, we went down a virtual rabbit hole to learn more about this incredible artist. Below is a brief history of one of the most celebrated sculptures of his time:
A Brief History of Marius-Jean-Antonin Mercié
As one of the most famous and sought-after sculptors of his time, Marius-Jean-Antonin Mercié built his own legend through the memorialization of others. He created with such empathy and grace that, for most of his life, world leaders sought out his talents to commemorate heroes at their peak.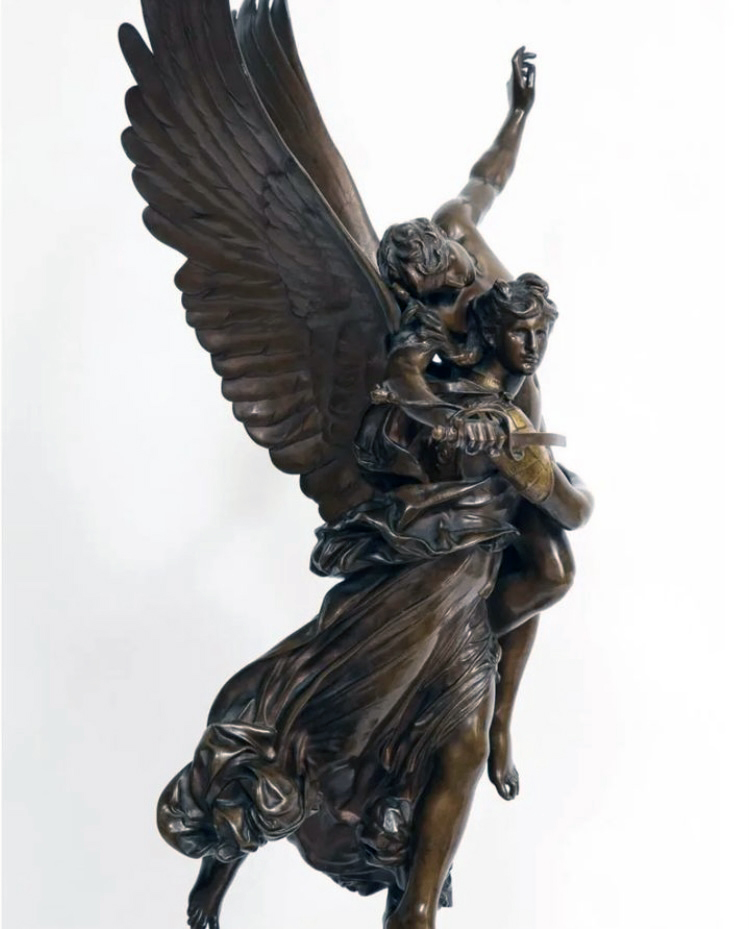 Photo courtesy of instagram.com/alexandersantiques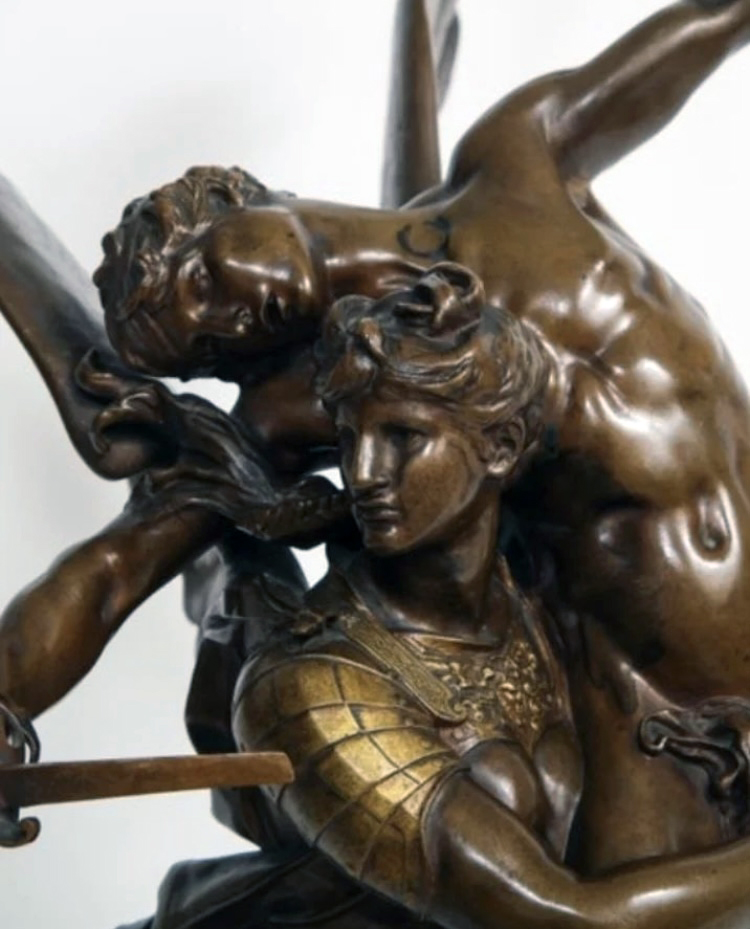 Photo courtesy of instagram.com/alexandersantiques
Mercié was only 29 years old when his most famous sculpture, Gloria Victis, was first shown in 1874. He was already someone to note on the international art scene having won the Prix de Rome in 1868 and, at the Paris Salon of 1872, both the cross of the Légion d'Honneur and a first-class medal for his statue of David, depicted standing on the head of the slain Goliath.
But Gloria Victus caused a sensation of admiration that supported Mercié's career for the rest of his life. It is of a winged woman, referred to both as "hope" and "fame," lifting a dying soldier whose head lolls over her shoulder and sword hangs broken. Still smarting from their recent defeat by the Prussians, the French were buoyed by the encapsulation of heroism in defeat.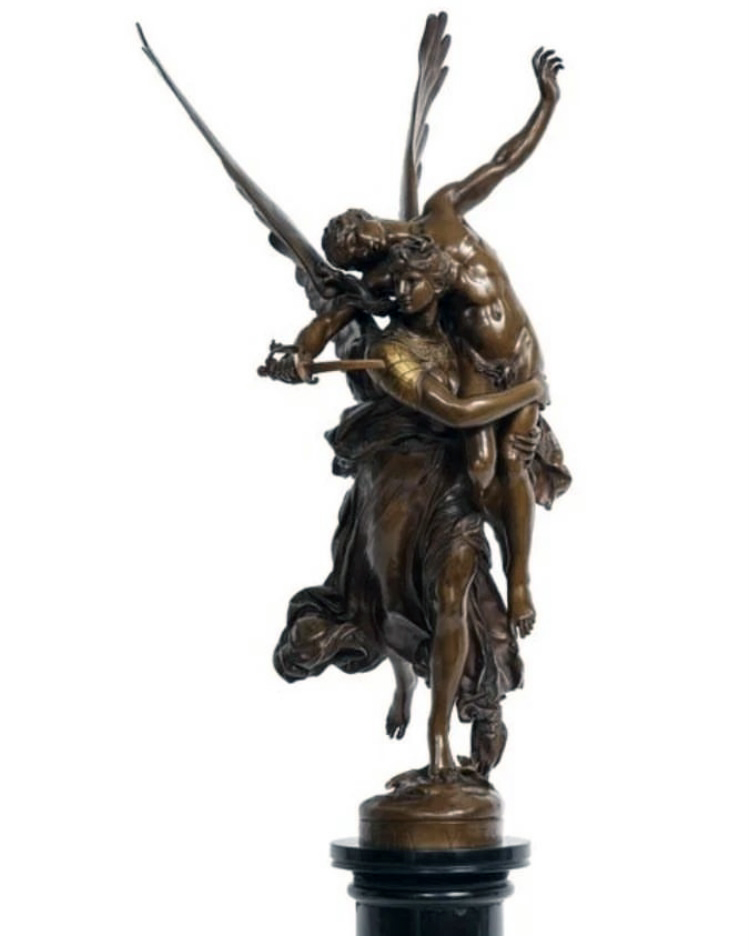 Photo courtesy of instagram.com/alexandersantiques
Having found his style early in life, Mercié stuck with it throughout his career – his elegant and sensitive conceptions wowed both the public and private patrons. His work was commissioned on behalf of some of the most famous figures of his time, among them French president and historian Adolphe Thiers, King Louis-Philippe and his wife Marie-Amélie, Willem II the King of the Netherlands, painter Ernest Meissonier and composer Victor Massé. He also created memorials to Joan of Arc in her home town and a statue of William Tell that was gifted to the city of Lousanne.
Mercié's fame and work were international; among his commissioned sculptures is a monument to Robert E Lee, erected in Richmond, Virginia in 1890 and removed September 8, 2021. Also one to Francis Scott Key in Baltimore, Maryland, dedicated in 1911.
Working with the Barbedienne foundry to cast replicas – one of the first and best – to create bronze miniatures, helped democratize his art collection and make it more accessible to entry level collectors. Those replicas are still circulating bountifully through the antique market today.