The 185-year-old house of Hermès has made many evolutionary decisions to keep their client base happy and returning. What started out as a harness and saddle making business grew into a leather bag business and, 90 years after the founding of Hermes, in 1937, they introduced clothing and jewelry.
Since then, there have been many iconic pieces, often drawing on their own heritage. Some harken back to the origins of the house with solid, horse-bit inspired metal links. In the mid-70's, Hermès released the first of its enamel bracelets, all inspired by their own vintage scarf prints.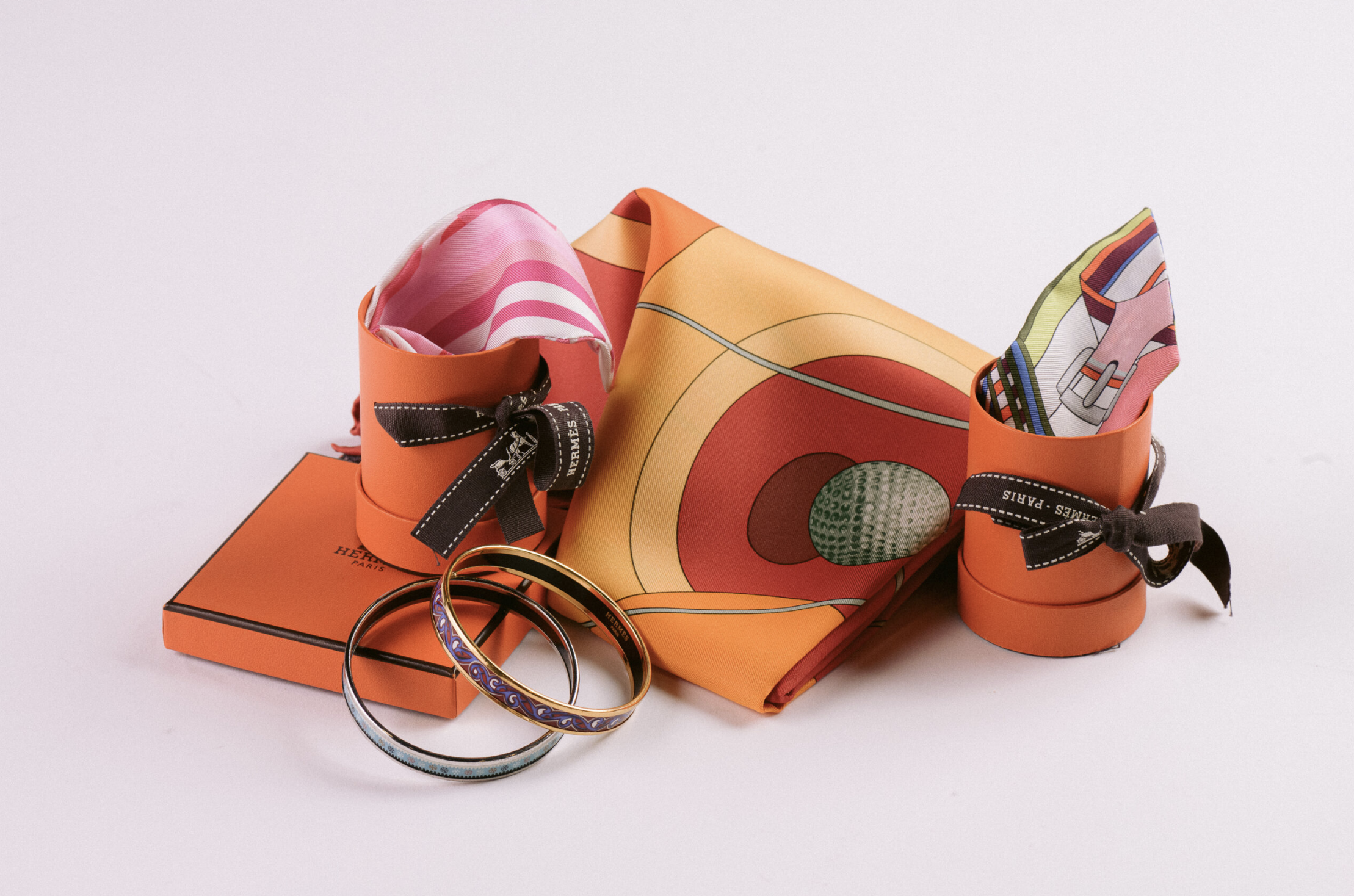 In 2000, they released a version of the enamel cuffs with a distinctive "H" clasp. This clasp makes such a satisfying sound when it is snapped onto the wrist, its given name of The H Bracelet has been all but swapped for its nickname: The Clic Clac Bracelet. Clic clac is also the sound the bracelets make when there are more than one stacked against each other.
These chic, incredibly collectible wardrobe staples come in hundreds of different enamel colors, two thicknesses of band (the clic and the clic clac) and three choices of metal finish: silver, gold and rose gold.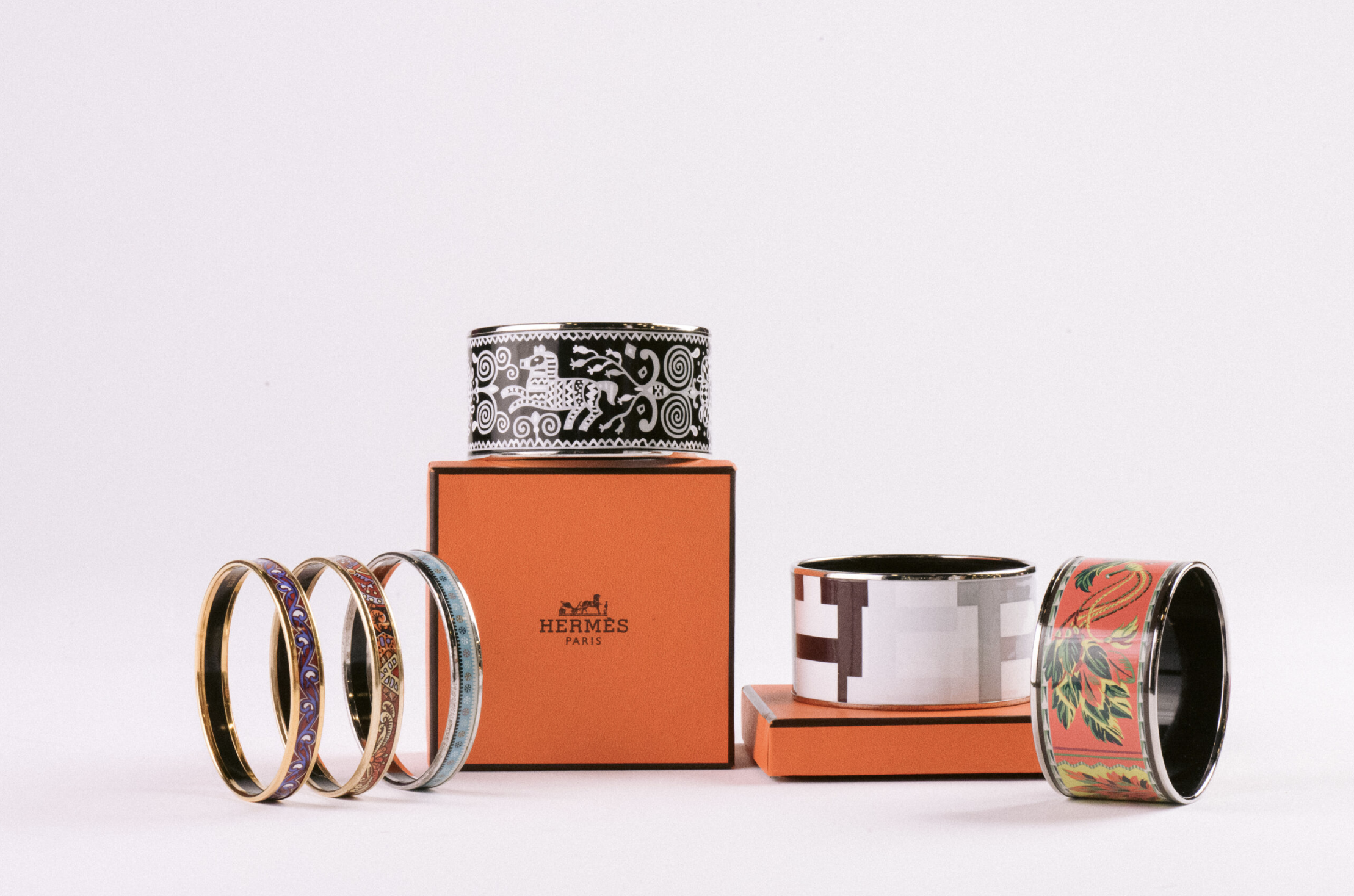 Hermes releases new colors and styles every season so there's always an updated colorway to covet, and the vintage market is flush with options. In addition to being found at select stands during U.S. Antique Show events, where one can be confident they're purchasing the real deal, companies such as Sotheby's and TheRealReal are transparent about their authentication processes and regularly have H Bracelets for sale.