One of the most exciting things about the Original Miami Beach Antique Show (OMBAS) is knowing we're going to learn about a lot of cool, new (to us) stuff! Whether it's the provenance of a conch pearl, the story behind an important piece of jewelry, the history behind a vampire slaying kit or an introduction to a graffiti artist turned modern-day contemporary art celebrity, you never know what you're going to discover. And as exciting as it is to see a sketch from Picasso, learning about artists that are working today whose work is already fetching huge prices at auction, can be incredibly thrilling.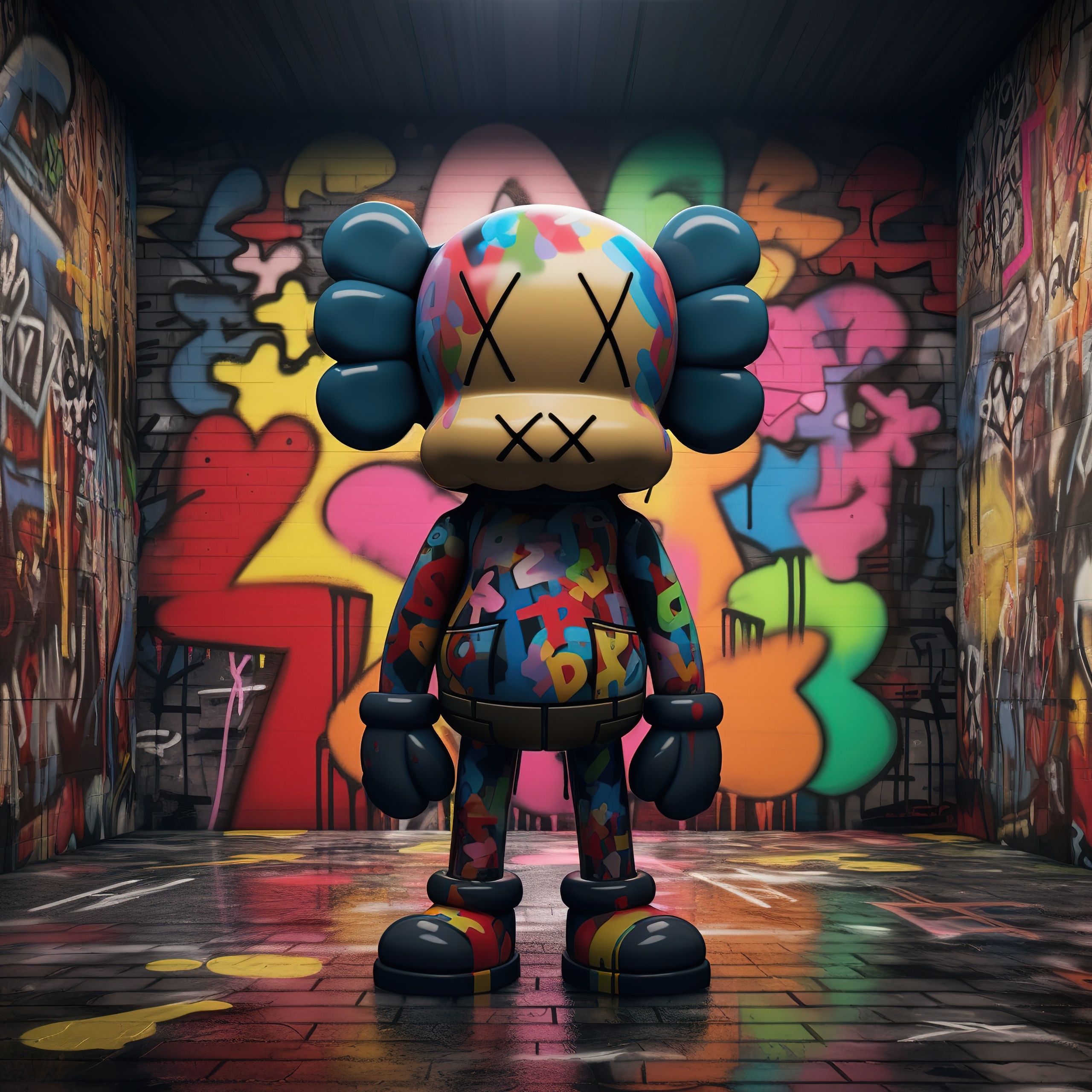 Contemporary artist Brian Donnelly, aka KAWS, is one such artist. Growing up in Jersey City, Donnelly used to take the PATH into New York City as a kid. A graduate of New York's School of Visual Arts, he later worked for Disney as a freelance animator where he painted backgrounds for films like 101 Dalmatian, Daria and Doug.
In the early 1990's, while living in New York City, Donnelly began "subverting" the images on bus shelter and phone booth advertisements, as well as billboards. He soon gained notoriety and popularity, and the resulting images became highly sought after.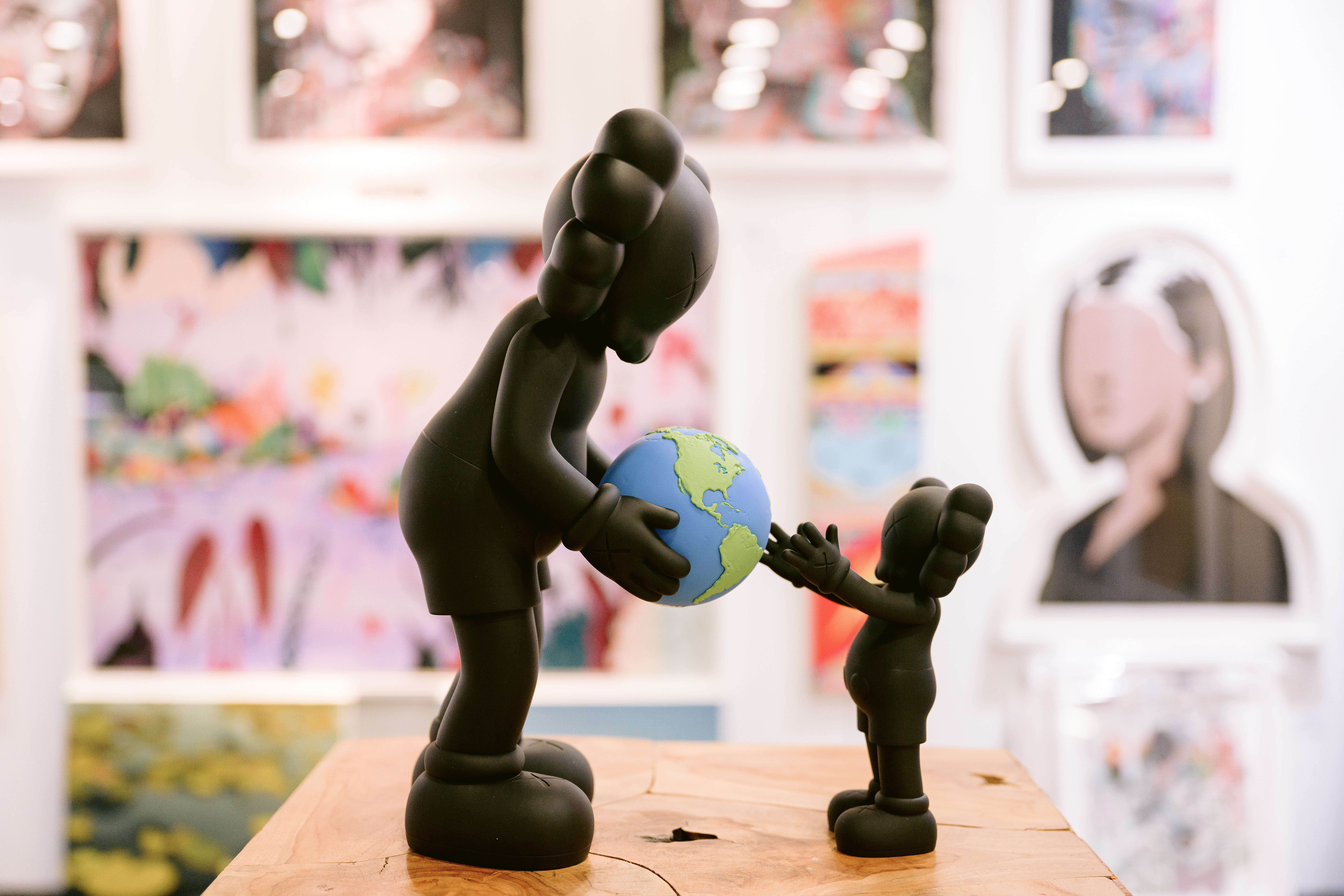 Bridging the gap between fine and commercial art, Donnelly's figurines of famous cartoon characters with their recognizable XX eyes have been seen in the form of permanent statues in famous locations across the globe, and they've been rendered in small scale for that perfect decorative touch, a few of which made their OMBAS debut in 2023.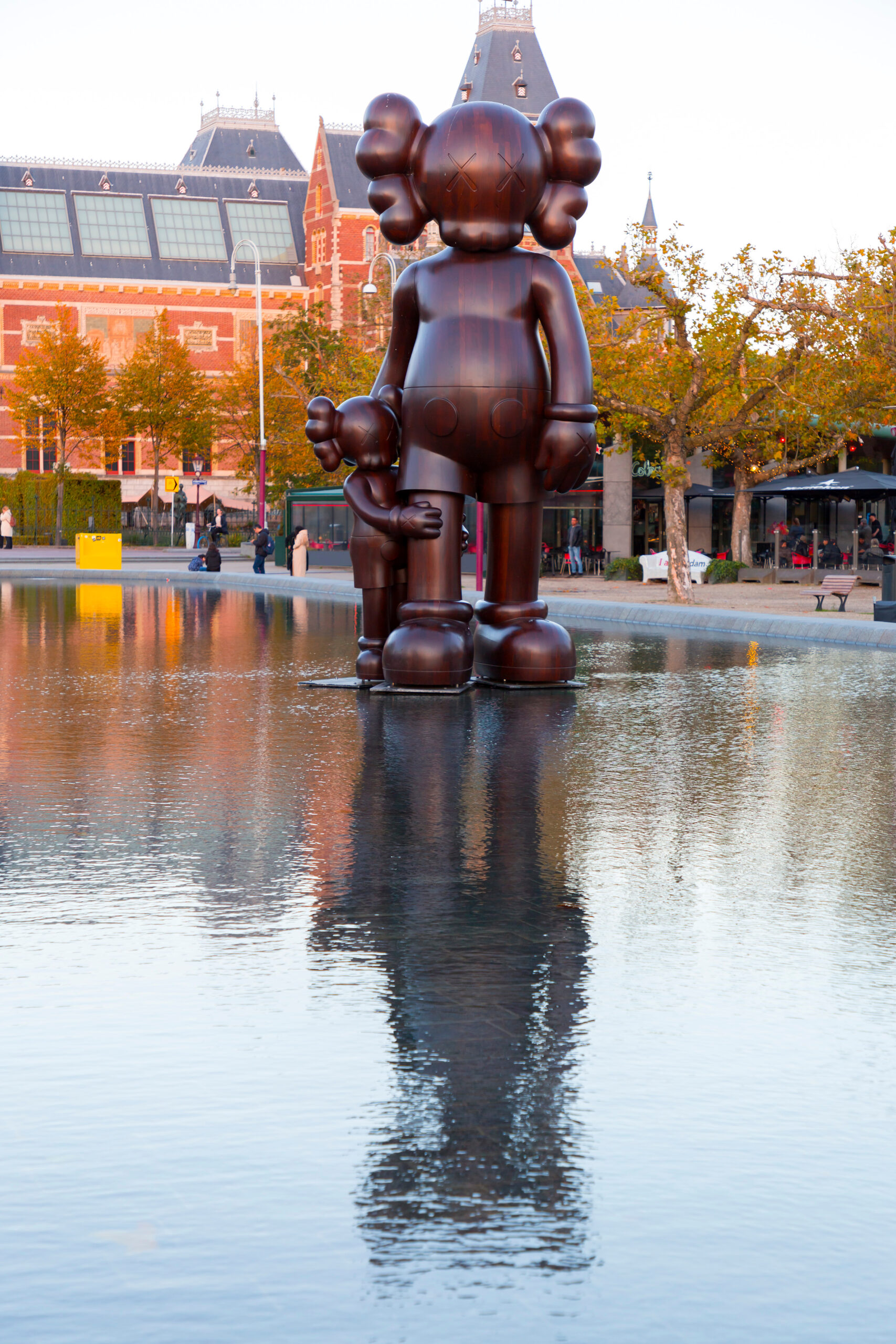 Augmenting his already prolific skillset, the artist also paints brightly colored pieces featuring the iconic characters that, according to a
New York Times
article from May of 2019, had been sold through auction houses Sotheby's, Christies and Phillips for a total of $27.2 million. All of the auctions exceeded their highest estimates for selling Donnelly's work, proving that even experts that are immersed in the field cannot determine how the market will respond to a particular artist or genre, which adds yet another level of excitement to the prospect of discovering something new (to you) at OMBAS!