Retro Jewelry, often called "cocktail jewelry," came to the forefront of design from the mid 1930's through the 1940's, coinciding with World War II. Van Cleef & Arpels was credited with creating some of the first designs that illustrated the aesthetic of the period in France around 1935, which was also when they perfected their groundbreaking "invisible setting" technique. This collection of jewelry was showcased at the World's Fair in New York City in 1939, where the designs remained throughout the war and where they influenced broader jewelry trends.
Given that platinum and other precious metals were rare and often rationed for military use (or even forbidden from public use!) during the period, yellow gold was the metal of choice of the era. Jewelers played with mixing various alloys with gold, creating thinner sheets of the metal with which they worked and experimenting with finishing techniques to give the gold fresh appeal. While the use of various alloys such as copper ensured jewelers would not have to compromise the scale of their work due to a shortage of materials, the practice also often resulted in multiple hues of gold seen in a single piece.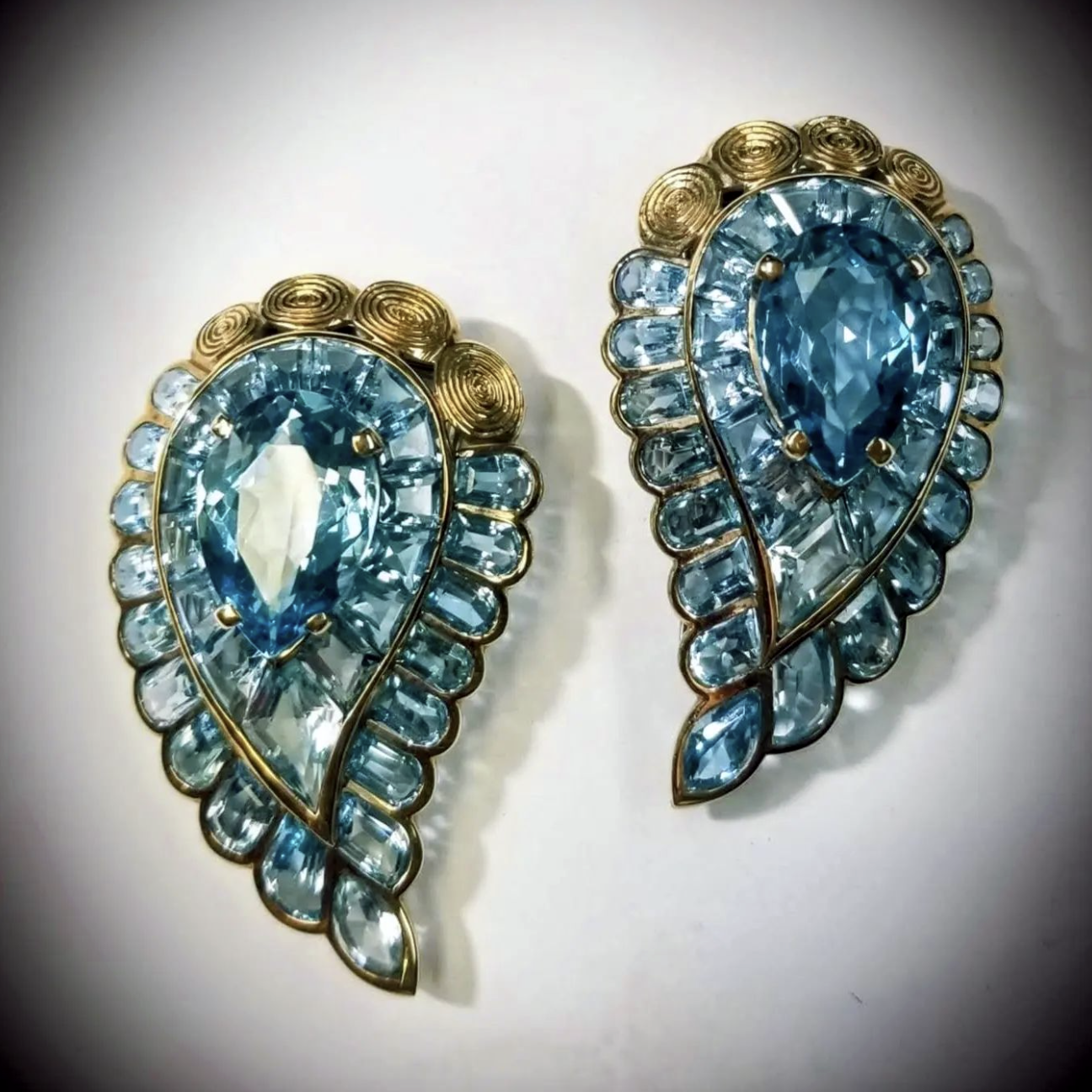 Seaman Schepps at Pat Saling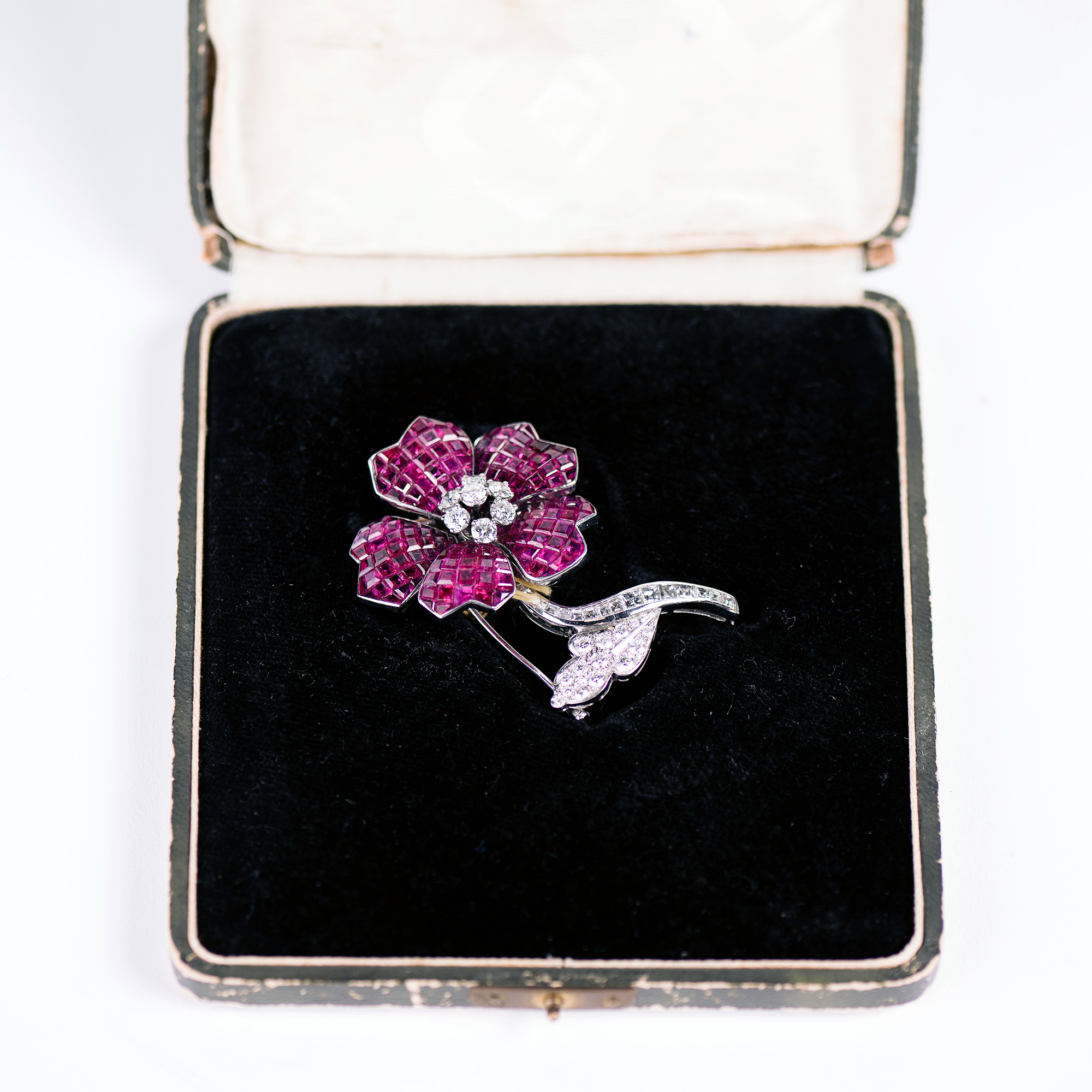 Image courtesy of Lucas Botz Photography
In addition to navigating austerity measures in metals, depressive economic conditions meant that gemstones were also in short supply, so many pieces designed during this time were very metal intensive. Alternatively, we began to see the incorporation of less expensive gemstones such as topaz, amethyst, aquamarine and citrine, with diamonds being reserved largely as pavé and accent stones. That inherent draw towards adornment persisted even during hard times, and many people would use their own gemstones and metals from jewelry they already owned for commissions of new pieces in keeping with the current fashions.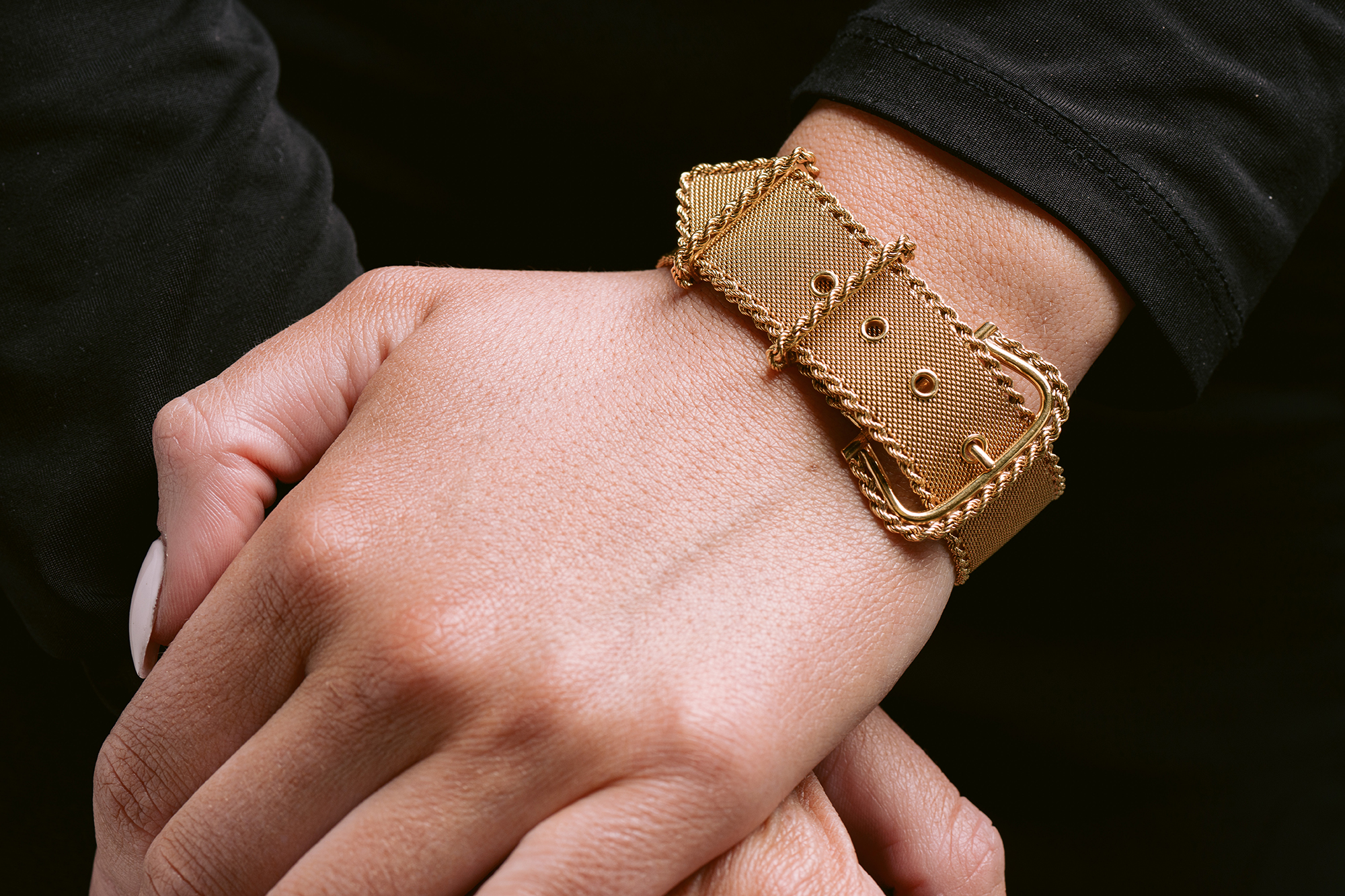 Image courtesy of Lucas Botz Photography
Cocktail rings, necklaces and bracelets of the Retro period are characterized by larger-than-life silhouettes and, in contrast to the geometric lines of the Art Deco period, often feature scrolls, fans and flowers, and the most popular chain style of the time was the snake chain (aka, gas pipe or Tubogas), which gives a deceptively big look while using less metal than would appear to meet the eye. Convertible jewelry was also a consumer favorite during this era, with a necklace becoming a bracelet and matching earrings or brooch clips serving as pendants or bracelet attachments. Additionally, jewelry with themes of liberation and patriotism were de rigueur, which included flag jewelry, swallow brooches and birds in flight as a showcase of support of the soldiers, a hope for a safe return, and a glittering appeal for a more peaceful world.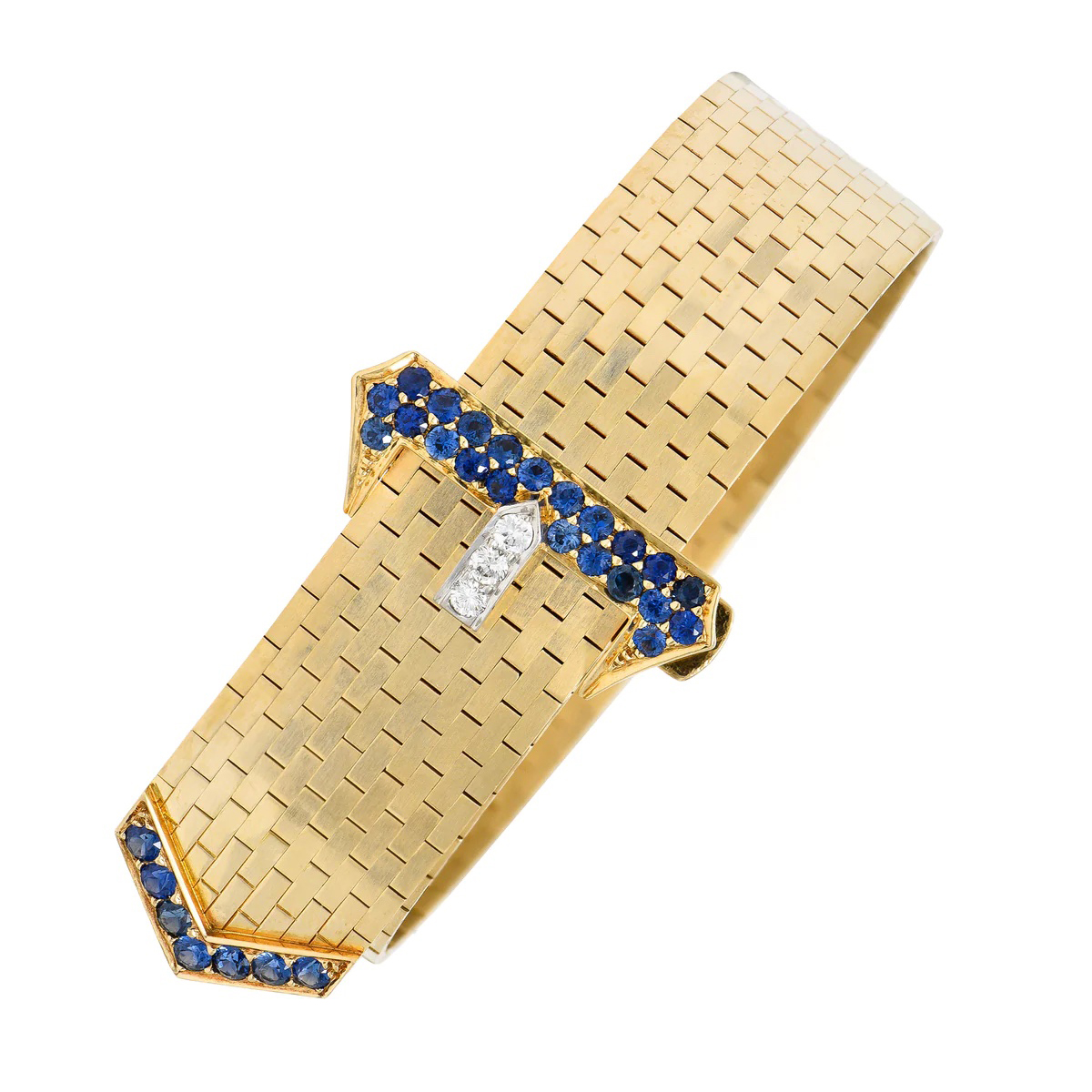 Wilsons Estate Tiffany & Co
Sapphire Woven Mesh Belt Buckle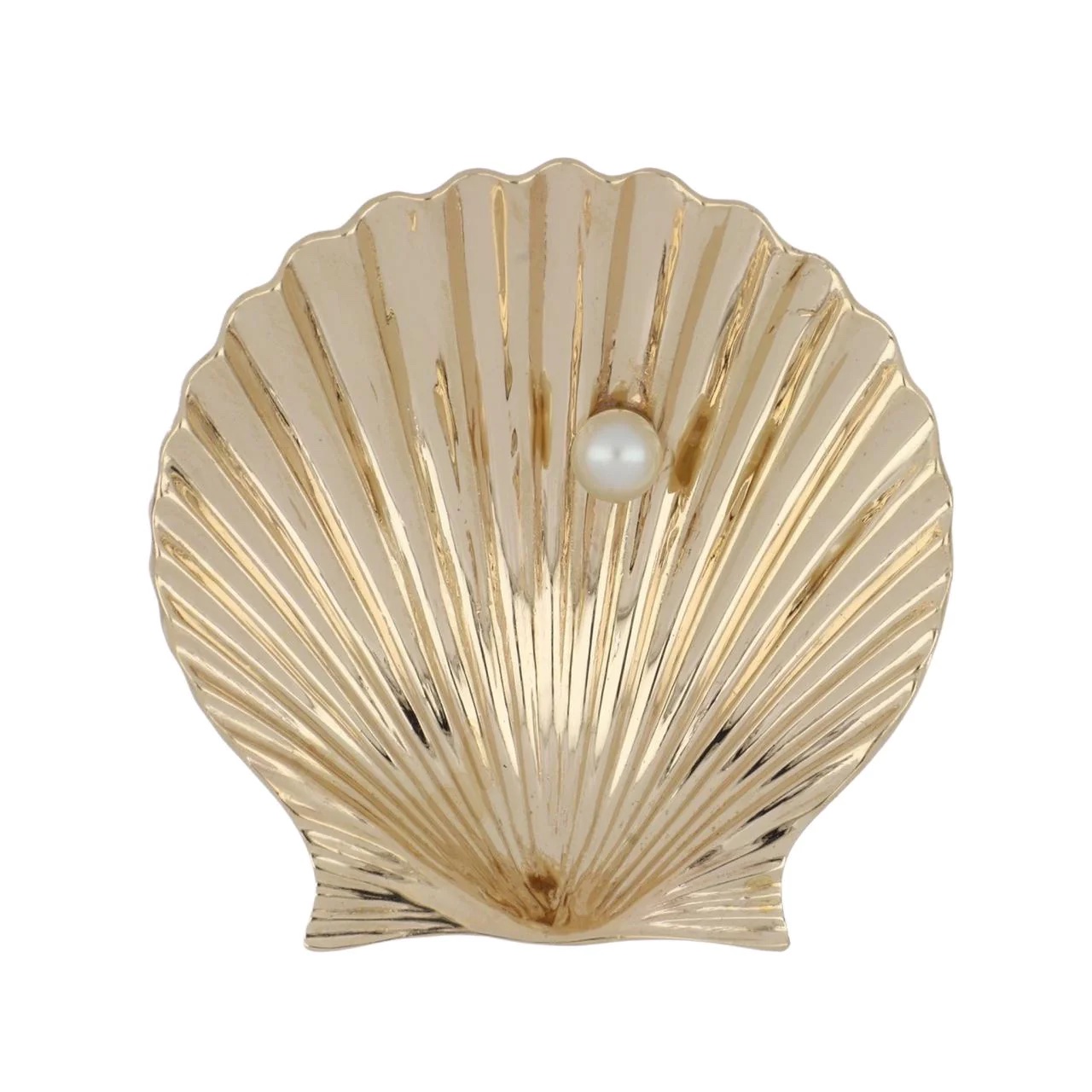 Tenenbaum Retro Cartier Shell