Since its launch in Paris in 1906, distinguished maison Van Cleef & Arpels has introduced a number of innovations in both jewelry design and manufacturing. Among the designs considered icons of the brand are minaudieres, the boule ring, the Ludo bracelet, the invisible setting, and the infamous Zip necklace.
While many of us were first made aware of the Zip necklace when Margot Robbie walked the Oscar's red carpet in 2015 wearing a diamond and sapphire version of the piece and claiming breathlessly, "The necklace is worth more than my life!" this particular technical achievement has long been considered a pinnacle of high jewelry design. Originally commissioned by the Duchess of Windsor in 1938, the final piece wasn't revealed until 1951, and reportedly took over 800 hours to complete.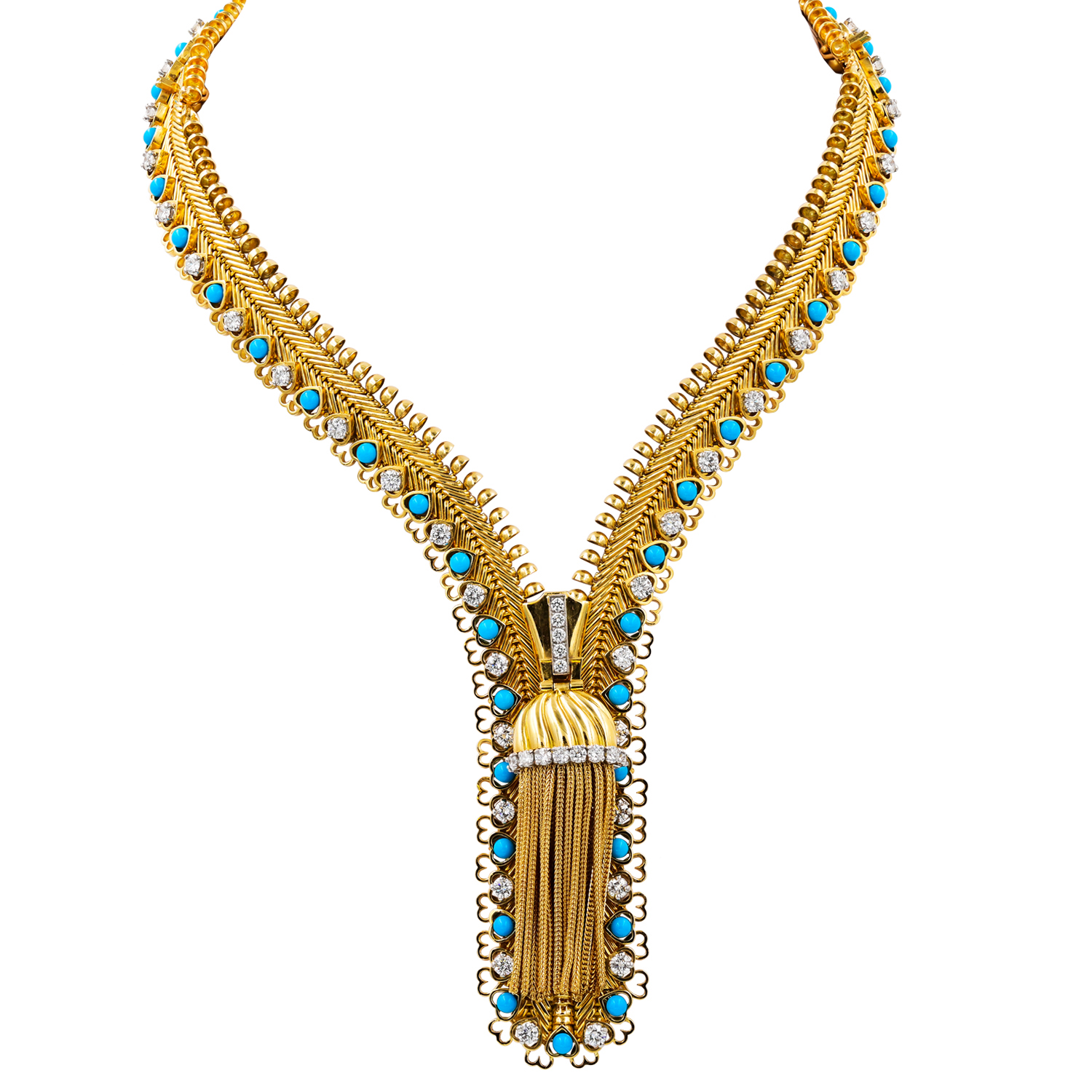 Image courtesy of Spectra Fine Jewelry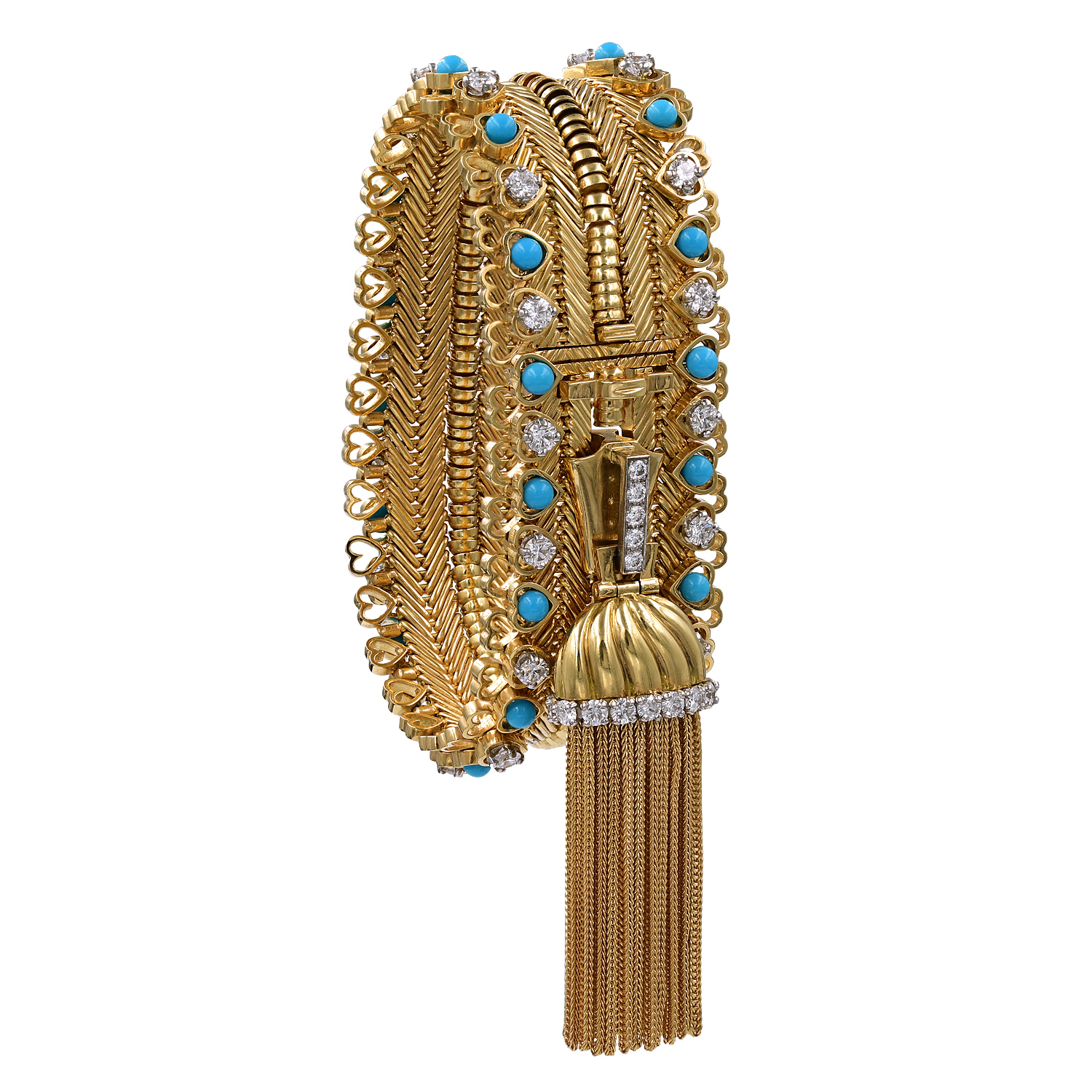 Image courtesy of Spectra Fine Jewelry
While it may be difficult to imagine, the now ubiquitous zipper wasn't invented until 1917, and it wasn't even referred to as a zipper until 1923. Originally utilized primarily in footwear, in the 1930's, zippers were introduced to children's clothing. Touted for their ability to give children greater independence, the ease they created for all types of apparel influenced the future of fashion—imagine ensembles that once required several "ladies in waiting" or a gentleman's valet to affix a complicated series of closures now coming together, literally, with ease, thanks to this new fastener!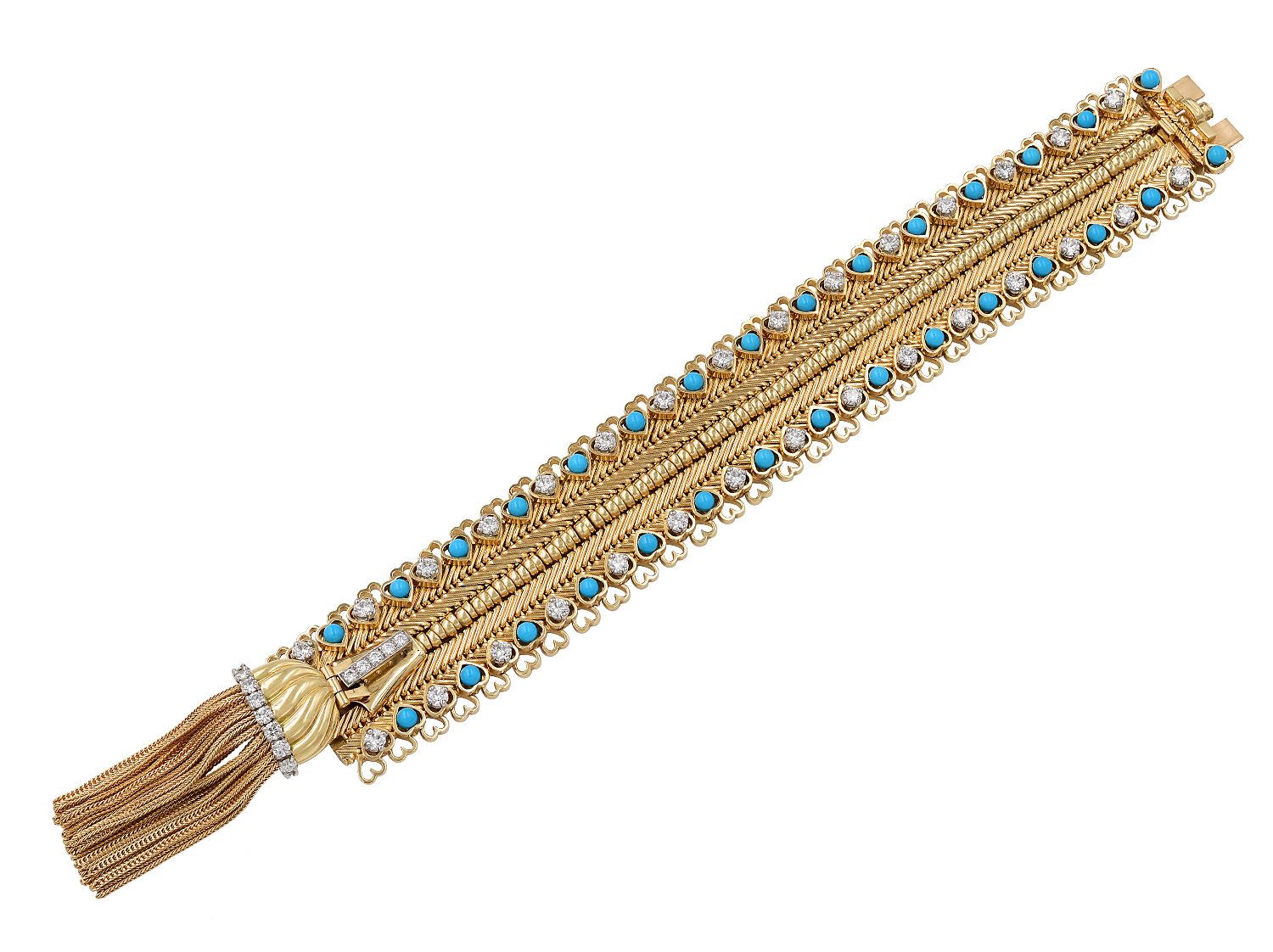 Image courtesy of Spectra Fine Jewelry
The Duchess, taken with this new technology, a well-known lover of jewelry and an ardent patroness of the brand, envisioned a necklace that mimicked this newfangled technical prowess and floated the idea to Van Cleef & Arpels' Artistic Director at the time, Renée Puissant. The final piece worked as both a necklace and, when fully "zipped," a bracelet, and later versions were produced in both plain platinum or gold or enhanced with a variety of precious gemstones.
Given the rarity of commercially available Zip necklaces, it can be difficult to ascertain one's monetary value. Speculations on the cost of the version Margot Robbie wore in 2015 are about $1.5 million however, the ability to see a piece of history in real life is, actually, priceless. U.S. Antique Show dealer Spectra currently has a version of the necklace, seen below at the Las Vegas Antique Jewelry and Watch Show last June. Though we predict some lucky person is going to scoop this one up soon, the piece remains indicative of the types of historically relevant pieces that can be found at all of our U.S. Antique Show events.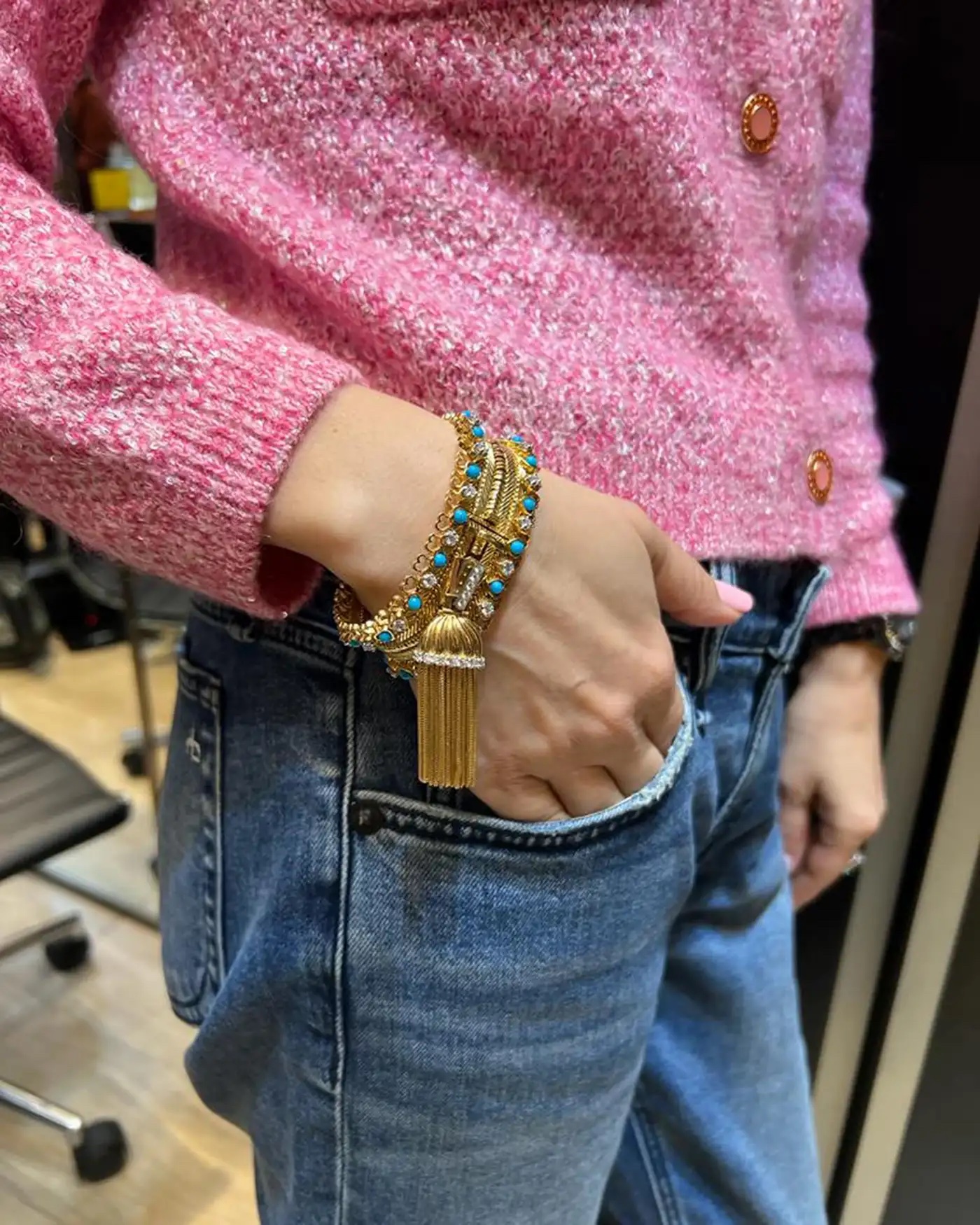 Image courtesy of Spectra Fine Jewelry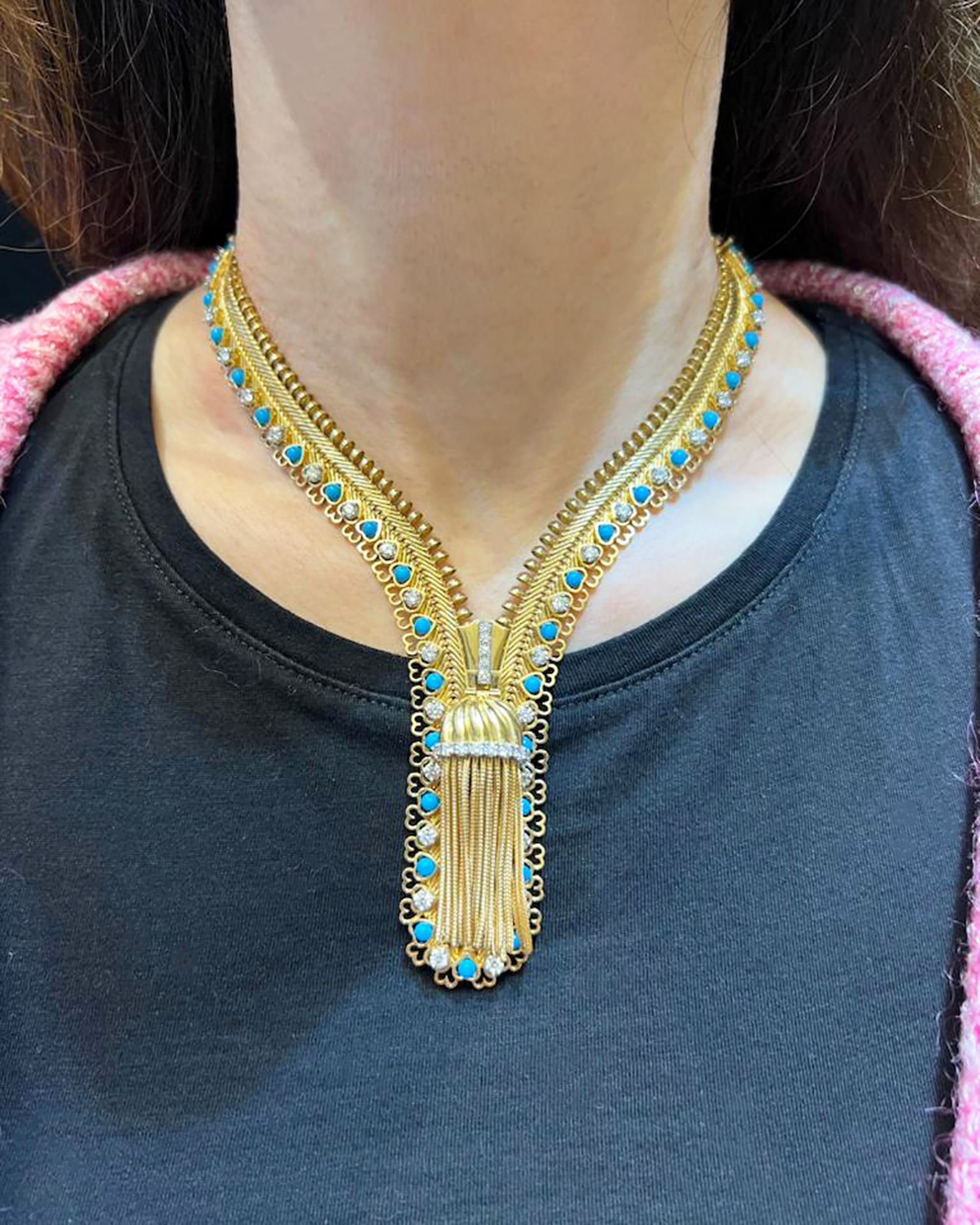 Image courtesy of Spectra Fine Jewelry