It's difficult to believe that something as straightforward and ubiquitous as the Cartier Love Bracelet was once considered revolutionary, and yet when it was launched in 1970, it was a seminal moment in fine jewelry's storied history, establishing a cosmic shift in what was considered de rigueur. Conceived and designed by an artist whose exceptional level of creative genius is seldom seen, Aldo Cipullo was also the visionary behind Cartier's sublime Juste un Clou and he has been credited with several other iconic designs of the 20th century.
The oldest of five children, Aldo Cipullo was born in Naples, Italy in 1935 and raised in Rome. His father, a strict disciplinarian, had a costume jewelry business and he put the teenaged Aldo to work, ensuring that his son upheld his exacting standards of excellence and learned all aspects of the business. He later moved to Florence for a formal education.
Aldo's obsession with all things United States earned him the nickname among his friends and peers as "Aldo Americano," and eventually, in 1959, the young Italian with "movie star good looks" found his way to the United States. Choosing to settle in New York City, Aldo took a job as a bench jeweler at David Webb and later, Tiffany & Co. where he quickly began to make a name for himself in the world of high jewelry.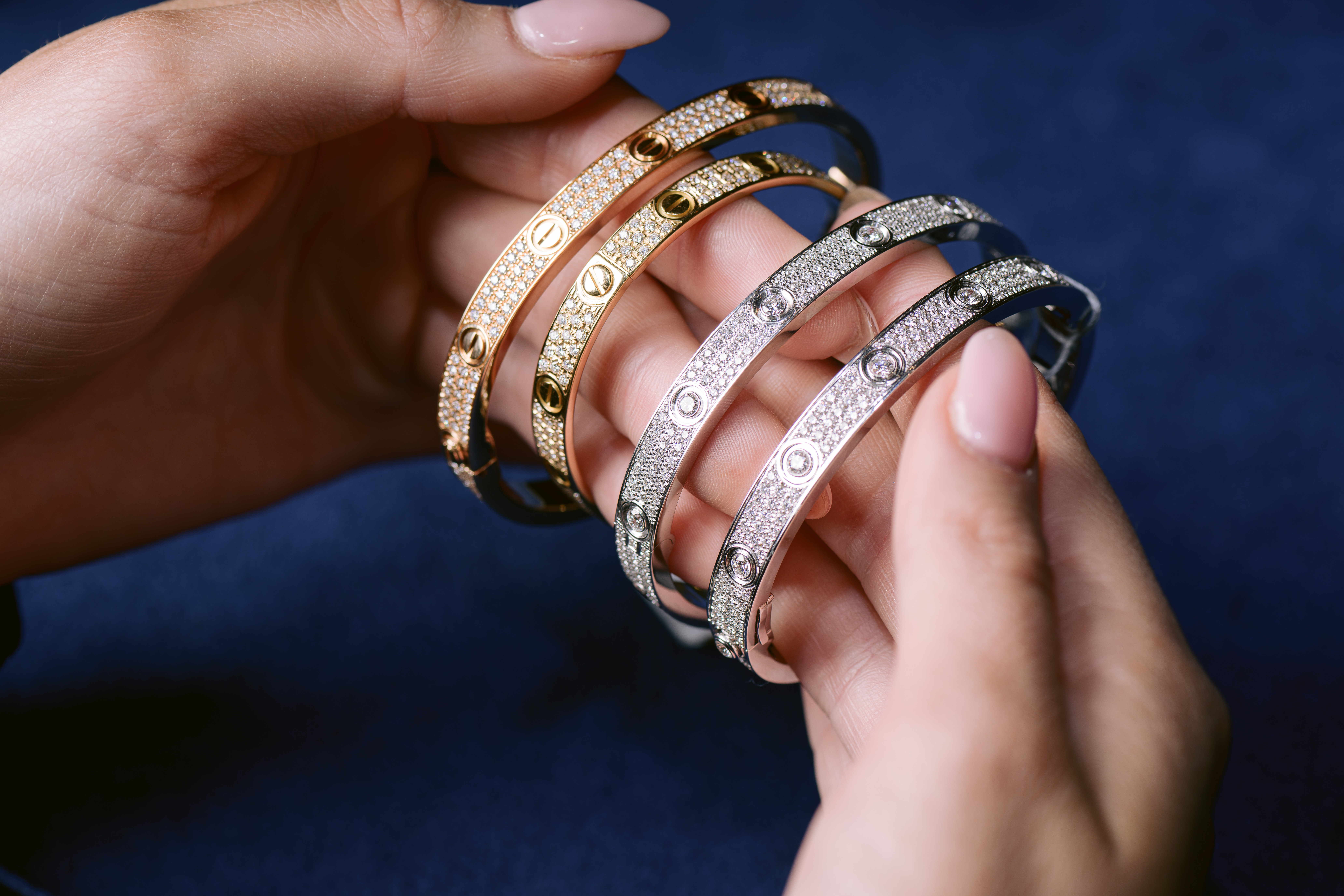 One night in 1969, while he was still employed by Tiffany & Co., Aldo was heartsick; he had recently gone through a breakup, and he had insomnia. It was 3 o'clock in the morning, and he was going through those all too familiar lamentations that follow the dissolution of a romance and craving a permanent symbol of love. That's when the Love Bracelet was born. He presented the design idea to Tiffany & Co. and it was rejected, so he approached Cartier with the idea, and they immediately saw the inherent brilliance in the exquisitely modern design and wanted to put it into production, so Aldo switched affiliations and brought his design with him.
For the uninitiated, the Love Bracelet is a "permanent" cuff bracelet shaped like an oval to fit snuggly on one's wrist. The unisex design is secured with a miniature vermeil screwdriver, with which one can secure the bracelet on a lover's wrist, where the intention is that it remain forever. The design has evolved throughout the years and is now made in different metals and with varying levels of diamond adornment, all while staying true to its original design. Currently retailing in the plain version for $7,350, in 1970 the piece sold for $250!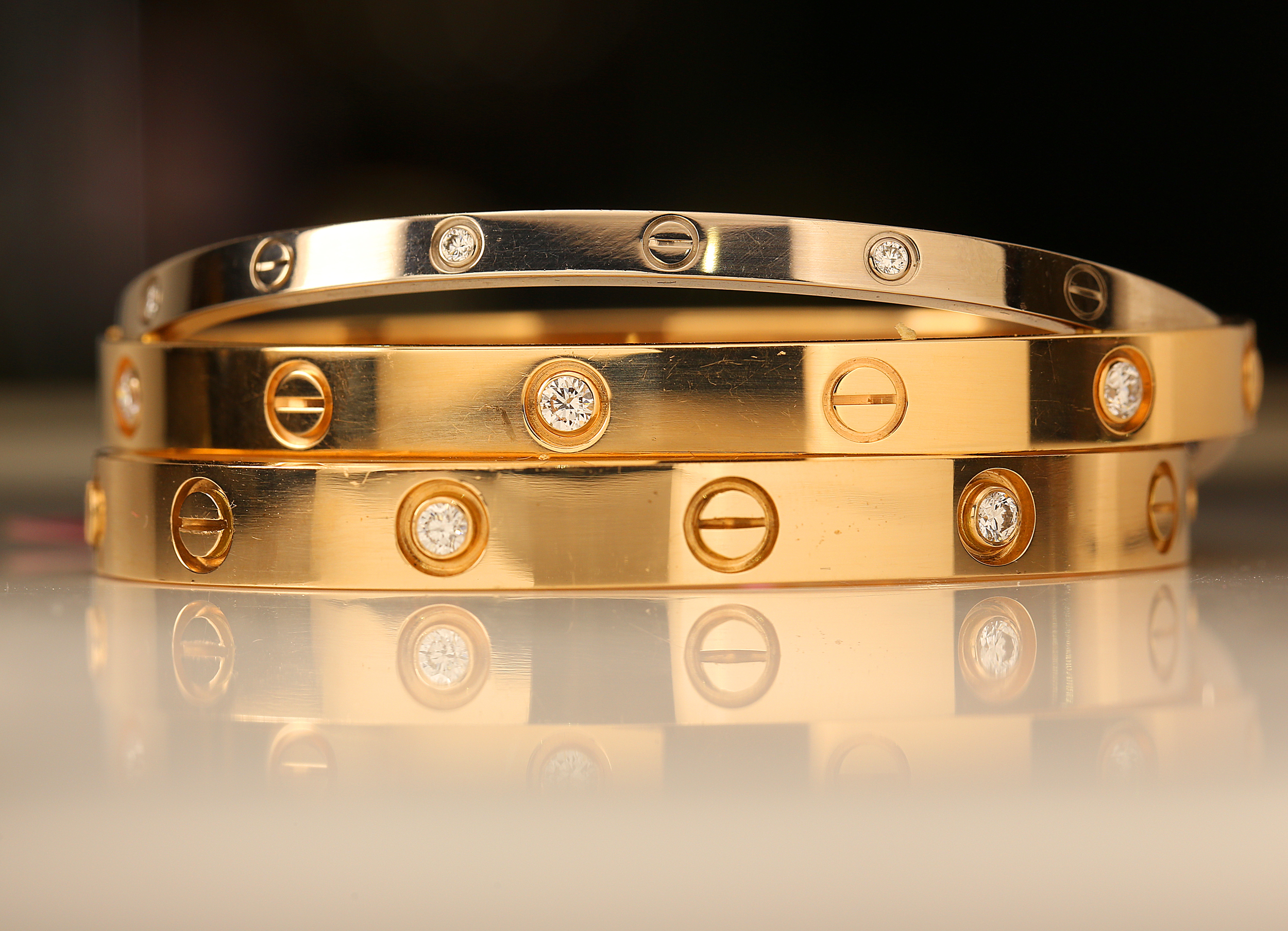 Yet another of Aldo's distinctive designs was the result of a bout of insomnia. In 1971, during another middle-of-the-night vigil, Aldo was engrossed in a book about Christianity. Reading about the plight of Jesus, he reflected on the concept of self-sacrifice as the greatest showcase of love. With an affinity towards industrial design, and influenced by the "gritty glamour" of New York City, he conceived the Juste un Clou. Meaning "Just a Nail," the bracelet was considered an edgy foray for Cartier, yet it was quickly adopted as one of the core aesthetic hallmarks of the brand and it remains as relevant today as it was over 5 decades ago.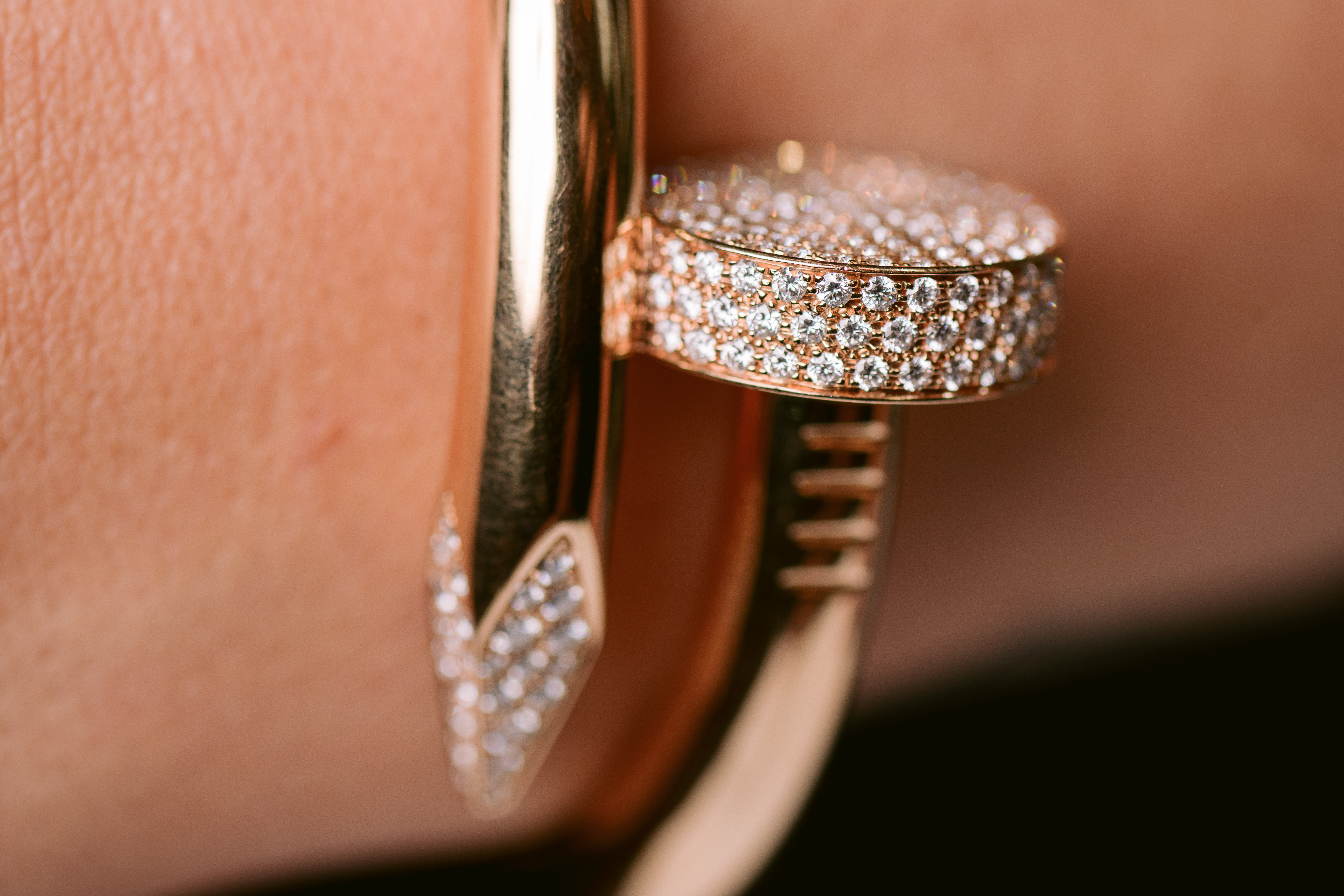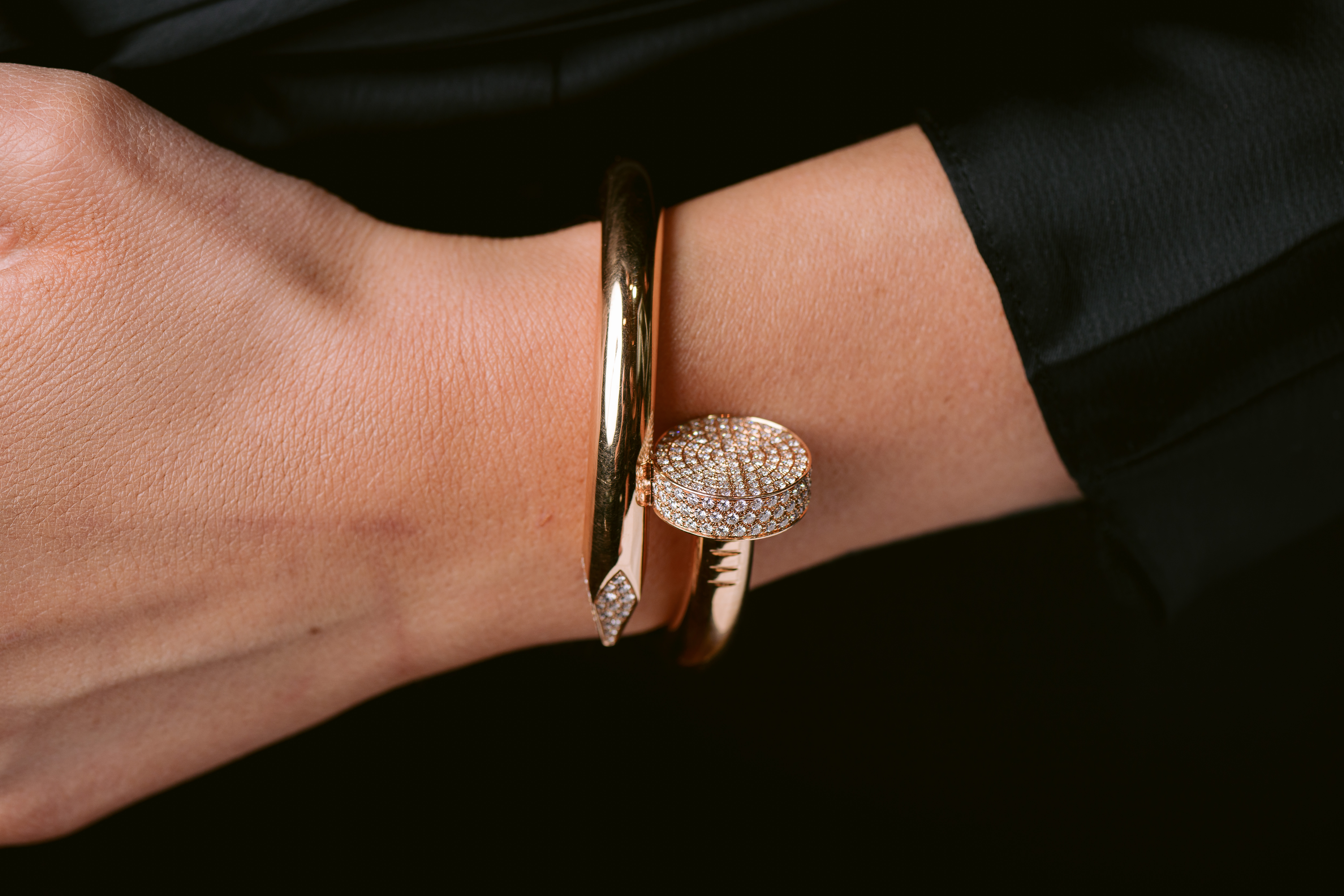 Aldo's premature death at the age of 1984 was a tragic loss, and yet his legend lives on both in his designs, and in the beautiful tributes created by several gifted writers. Marion Fasel has written about Aldo Cipullo extensively, both for
The Adventurine
and at the bequest of Cartier, while the author and historian Vivienne Becker, in conjunction with Aldo's brother, Renato Cipullo, wrote
a biography
published by Assouline entitled "Cipullo: Making Jewelry Modern." His legacy is worthy rabbit hole for any jewelry enthusiast to fall down and the sustained popularity of his designs is a reminder that truly great design transcends space and time.